How do you assess strength in a leader?
Character?
Stand under pressure?
Authority?
Discipline?
Force of personality?
Have you ever wondered why it's easier to see weakness in a leader than strength? We can see weakness in a moment, but strength is revealed over time and must be interpreted in light of the circumstance.
Strength in a leader is multidimensional and rarely can be assessed in a moment in time or without some sense of context.
That's an important thing to know.
Don't be too hard on yourself when you feel weak in the moment; strength is measured over time and in context.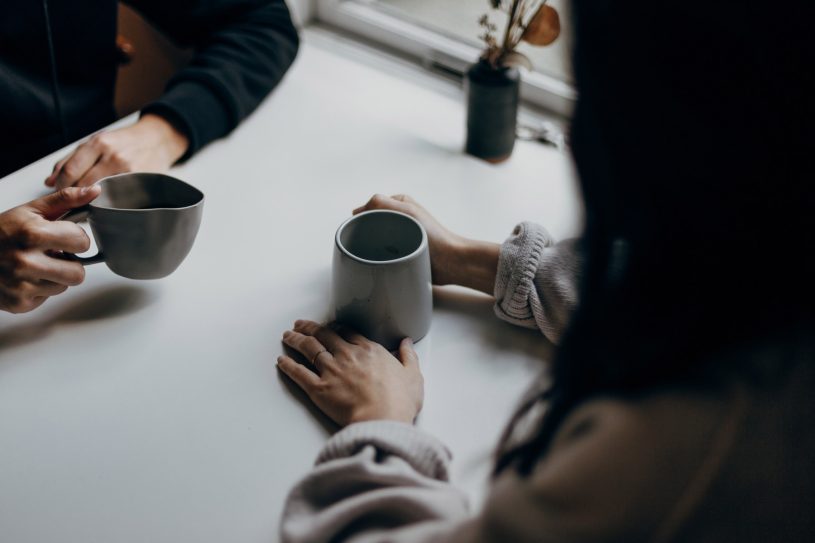 In fact, the apostle Paul spoke of his weakness as strength when Christ's power is included. (2 Cor 12:9-10)
As a Christian leader, human weakness can be a source of strength when submitted to Jesus as an acknowledgment of your dependence rather than an excuse.
Strength and weakness, it's a fine line for sure. Neither a singular heroic moment nor a moment of weakness can define you as a leader. The larger pattern of your life tells the real story.
Further, it's easier to recognize true strength when in contrast to an opposing pressure you face.
In that light, here are seven comparisons that help us see and develop a pattern over the course of our life that reflects and reveals true strength as a leader.
7 Signs Of True Strength In A Leader
1) Strength to forgive when wronged
Extending grace when undeserved is to follow the example of Christ.
If you have been leading for some time, you undoubtedly have been hurt, wronged, or perhaps even betrayed. Thankfully, it's not frequent, but it is part of leadership, and each hit takes its cumulative toll.
Forgiving others isn't always easy, but it's necessary.
If you are unable to forgive, you will likely become bitter, and bitter makes you smaller, which causes your leadership to shrink.
Further, over time your heart may be hardened, and you can miss out on the fullness of God's kindness toward you.
If you are struggling with forgiveness, I hope you will talk with a trusted friend or counselor.
2) Strength to love when you are not loved in return
Love and forgiveness are closely related, but forgiveness is mainly internal, and love demonstrates itself in outward action.
At any given moment, it's relatively easy to love an unloving person when you are not connected in an ongoing relationship. However, if it's an active and personal relationship in your church or even in your home, it requires great strength to continue loving anyway.
It is counterintuitive to love when not loved in return, it goes against our human nature, but the right thing is to love anyway.
On a practical level, the best way to consistently love others is to decide to love; second, ask God to place the desire and capacity within you, and third, draw from the unconditional love you receive.
3) Strength to take risks when fearful
Taking a risk is often considered in connection to the external issue your decision is based upon, like hiring a particular staff member or launching a new campus.
However, the fear of taking a risk is connected more internally to the level of your personal strength than externally based on the size or gravity of the decision at hand.
I have experienced this; maybe you have too. For example, if my insecurity was high, even a small risk might get the best of me.
To be sure, when making a decision on a huge risk, the stakes are higher, and you are wise to be cautious.
But haven't you also taken a very large risk, and your inner peace was so strong, the decision almost seemed easy?
I recently talked with a church planter who was uprooting and moving his family across the country to plant his first church. He was not naive about the weight of his decisions but remained entirely at peace.
God can give you this strength!
4) Strength to stand under pressure
Over the past eighteen months or so, the pressure leaders face has risen dramatically.
Have you felt it?
Of course, you have.
Now for the more difficult question.
Under all the pressures you face today, how well are you standing for your deep beliefs and convictions?
No leader wants to be canceled, but for the right reasons, for our deeply held biblical convictions, we must be willing to stand strong.
Several really good church leaders have recently said, "It's just not worth it anymore." I understand their frustration, I really do, and it's not unmerited.
Yet, leading in the local church truly is still worth it.
The first step to standing strong is to solidify what your deep convictions are, and the list should not be long. It is nearly impossible to stand under pressure for a long list, so reflect on what you deeply believe and steady yourself for the course.
5) Strength to give when empty
As Jesus has modeled for us, our role as leaders is to serve. In essence, it is to give.
As a leader, you give in so many ways, such as making good decisions, prayer, caring, solving problems, diving into messy situations, absorbing difficult conversations, solving relational conflict, and the list goes on.
Giving of yourself on a consistent basis, even when you practice a healthy lifestyle, can occasionally leave your tank on empty. It's in those moments that your strength to continue giving is tested.
What are you doing today to refill your tank so you can continue to give to others?
6) Strength to press on when overwhelmed
When many of the things you once knew or at least thought you knew about leading a church no longer seem valid, it's easy to become overwhelmed.
But consider this.
The need for change, even difficult change, has always been part of leadership. The difference today is not what you are facing; it's the speed at which you must face it.
One of the big differences about leading today is the increased pace of change. It can be overwhelming.
The more complete picture of what can overwhelm a leader includes things such as personal stress, leadership load, lack of margin, etc., but constant change is often the centerpiece.
What is the remedy?
Margin, time to think, rest, and authentic community are core to pressing on even when you are overwhelmed.
7) Strength to walk away when tempted.
I'm writing this over the Thanksgiving Holiday weekend.
I confess that I did not have the strength to walk away from the second portions of nearly everything! But, it was so good, and my son-in-law Jacob made a pumpkin cake with cinnamon buttercream frosting that will surely be in heaven.
The consequences of overindulging a great meal are real but minimal. There are other temptations, however, that we all must push back from and just walk away.
What are your top three temptations that, if you give in, can trip you up or possibly hurt you? It's important to know so you can resist.
What is that one primary temptation that could take you out?
It's best to bring your temptation into the open so that you don't sin in secret.
The ability to say "no" in the face of temptation, not just for one holiday meal, but to serious issues that could jeopardize your integrity or remove you from leadership, is true leadership strength.
God will help you with this if you ask.