About Dan
Dan Reiland is a coach, consultant, author, teacher, husband, father and grandfather. He brings decades of local church executive leadership experience to his current ministry endeavors that focus on helping leaders excel.
Dan currently serves on the lead team, church board and is the Executive Director of Leadership Expansion at 12Stone Church in Lawrenceville, Georgia where he served for 20 years as the Executive Pastor. He previously partnered with John Maxwell for 20 years, first as Executive Pastor at Skyline Wesleyan Church in San Diego, then as Vice President of Leadership and Church Development at Dr. Maxwell.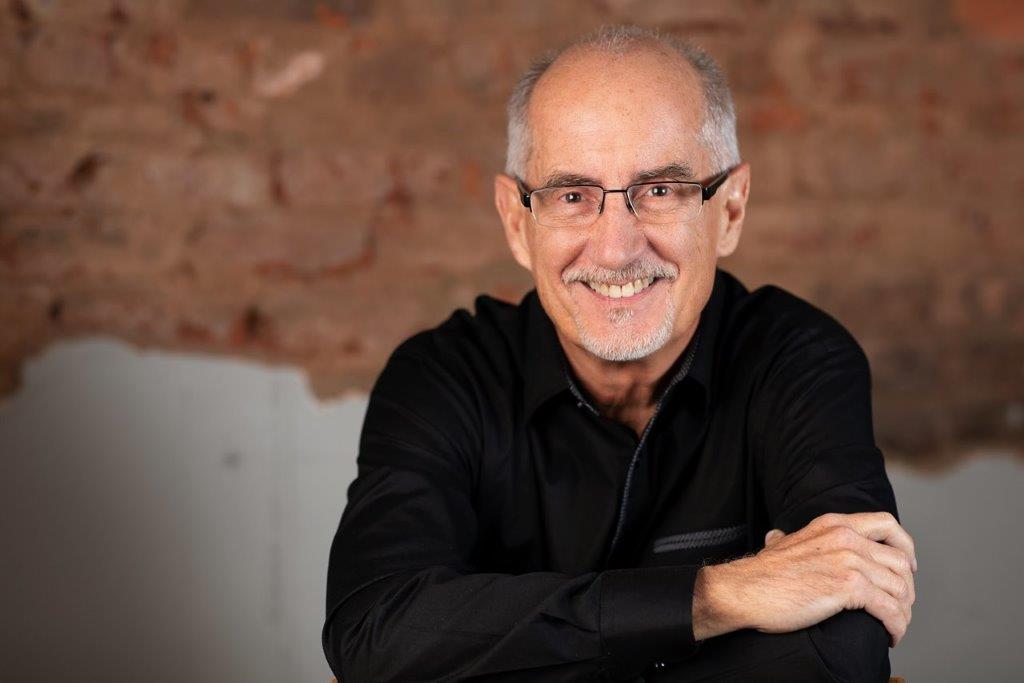 How Can I Help?

COACHING
A personal, practical and thought-provoking approach to your growth as a leader.
CONSULTING
Elevate your organizational effectiveness by transferring vision to results.
BOOKS
Start your development process today by getting 30+ years of ministry experience in your hands.
What Pastors Are Saying
"Dan Reiland is simply the best. Over the past several years he has provided wisdom and guidance as my personal coach and practical insight as our consultant and thinking partner. We are better because of him."
Chris Sonksen
FOUNDING PASTOR
SOUTH HILLS CHURCH
CORONA, CA
"Dan has been incredibly instrumental in my leadership development. He is a trusted advisor that brings decades of experience and knowledge to the table. Our coaching relationship is priceless and I'm forever grateful for our time together."
Jon Schwartz
EXECUTIVE PASTOR
LIFE CHURCH
LEHIGH VALLEY, PA
"Our consulting experience with Dan was invaluable. Through skilled-questions and careful listening he helped us open up and get to the real issues and gave experienced insight and direction that enabled us to improve organizational clarity and effectiveness."
Brian Bloye
SENIOR PASTOR
WEST RIDGE CHURCH
DALLAS, GA
"I was stuck in my leadership and I knew I needed something or someone that would help take me to the next level. Dan's coaching and personal investment in me and my leadership has been exactly what I needed. His wisdom, insight and guidance has not only made me better, but it has also made my staff and the organization I lead better."
Randy Ayres
SENIOR PASTOR
CROSS MOUNTAIN CHURCH
SAN ANTONIO, TX
"Dan is extremely wise, offering a delicate balance of both theological and practical guidance from his many years of leadership experience. As a great coach, he challenges, encourages and truly cares about my leadership growth."
John Erwin
EXECUTIVE PASTOR
PROVIDENCE CHURCH
RALEIGH, NC
"Dan has been a tremendous gift to my leadership. He brings rich wisdom to the complex situations I bring him. He's incredibly trustworthy, and I can tie much of my growth to his ongoing investment."
Mike Schnepp
EXECUTIVE PASTOR
VOX CHURCH
NEW HAVEN, CT
Blog
The greater your trust in God, the greater your hope in the future.
Continue Reading
Books by Dan Reiland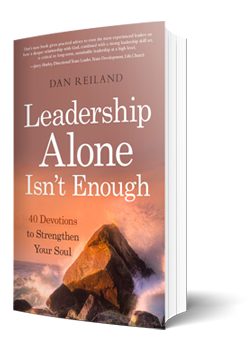 Leadership Alone Isn't Enough
40 Devotions to Strengthen your Soul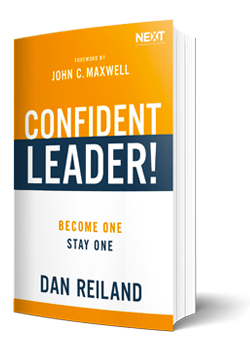 Amplified Leadership
5 Practices to Establish Influence, Build People, and Impact Others For a Lifetime.