Leadership is a lifetime endeavor.
The anticipation in the early years
The mundane middle
The clarity of the closing season
The beginning of your leadership journey and how you finish are vitally important, but it's the long road in the middle that makes the difference.
We start out with great anticipation but inevitability faulter and fail at some point. That's part of learning. By the time we're in our fourth quarter the focus to finish well is clear.
The middle decades are often seen as mundane. It is likely that they feel the "every-day-ness" of mundane because we don't fully understand the bigger picture of those years. They are often a flurry of busyness, mistakes, learning, growing, stretching and figuring life and leadership out.
Please don't misunderstand, they are wonderful years, but some or much of that wonder can be lost in the problems and pressures of making progress. These years typically include getting married, having kids, buying a home, experiencing setbacks and enjoying some growing success.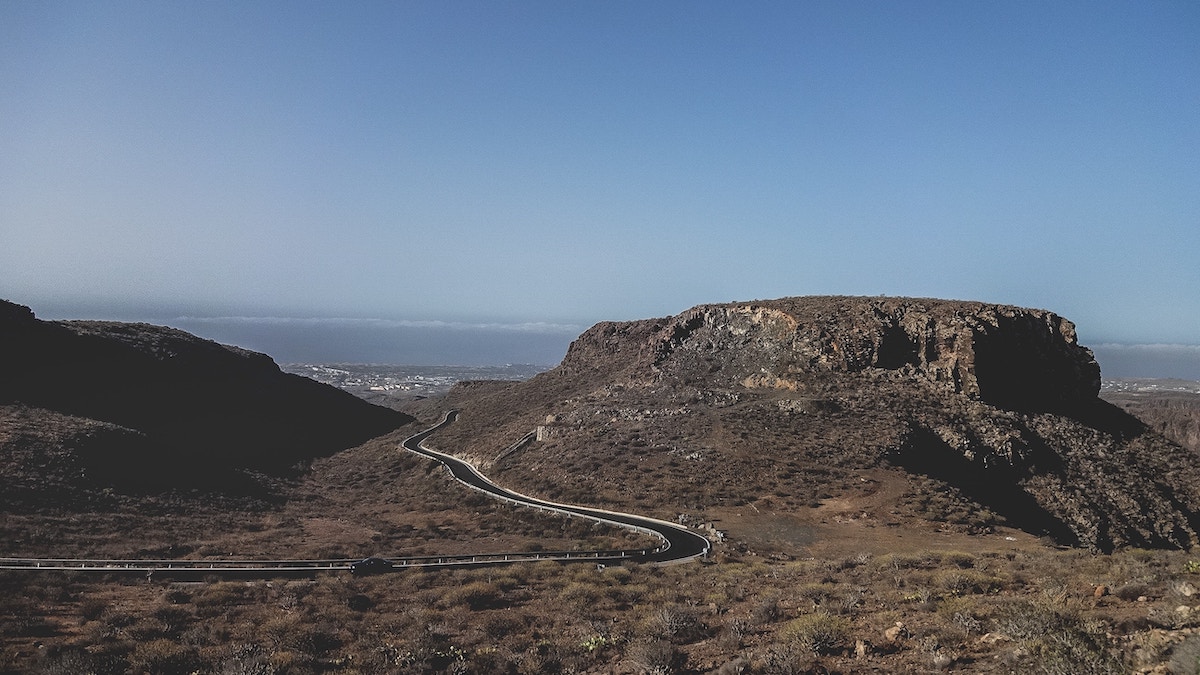 But each day is filled with alarm clocks to get out of bed, lunches to pack for the kids, tennis shoes to buy for your teens, problems to solve at work, and then dinner, baths and homework in the evening.
It is in those moments, however, that we create and find wonder and beauty, experience laughter and joy, or potentially miss it all together. I think it's a little of both, some days we are in touch and intentional, and other days we just try to make it through.
Those are the middle years.
They can be the best years.
There are principles that will help you live them to their fullest.
Before I share the 6 principles, let me set the stage with three points of context.
Don't see the little daily things of life as mundane. They are the essence of life. Make the most of them. Laugh often, give generously, and forgive quickly.
What you look for is what you will find, look for the best in everyone. Start with family and friends.
When you disappoint yourself, or fail, shake it off, learn and keep going. Failure isn't final and setbacks are part of life.
6 Principles to Thrive Through the Long Middle of Your Leadership Calling
1) Life may throw us some pretty tough circumstances, but we can always choose our attitude.
Life isn't always easy, but the attitude we choose will make the situation better or worse. The choice of attitude is a constant opportunity for self-empowerment and improvement.
Some are born with a sunny disposition, they naturally see the silver lining in every cloud. Others have to work at it. Which are you? If it's a struggle for you, the good news is that you need not be held captive to what you perceive as a genetic predisposition. It may not be easy for you, but a positive attitude is within your grasp.
If you are struggling with this, talk with a friend who is more naturally positive and has wisdom to share with you. You can "catch" attitude as much as you can learn it.
2) The way we treat those closest to us forms our character and earns spiritual credibility.
The core of God's heart is love, the first fruit of the Spirit is love, and Jesus modeled love. Yet, why is it so difficult to consistently love others in a selfless way?
Our humanity often clouds our redemption and while we desire to consistently love others, we stumble and fail. But those moments of failure need not define our character. How quickly we self-correct back to love makes all the difference.
Choosing grace, respect and kindness is a daily opportunity.
The spiritual credibility of your leadership is formed by how you treat others, especially those closest to you. Don't allow the pressures and busyness of life cause you to regret how you treat others.
"Do to others as you would have them do to you."

Luke 6:31
3) Leadership without pain is impossible, and growth from pain is exponential.
There is no way to get through the long middle of a leadership career without pain.
As a leader, over the course of time, you will be misunderstood, hurt, unappreciated, and taken advantage of. This is not an excuse to hurt back or take revenge, but to be aware. Pain is part of leadership and growth is your opportunity.
The common response to pain is to either pull back and self-protect or power up for a win. Rarely if ever are these good choices. Which of these directions is your more natural response?
There are better choices, such as getting wise counsel from a friend or mentor, pursuing God for healing, choosing to forgive, or having a courageously honest conversation with that person. Sometimes we simply turn the other cheek. In all cases we must resist allowing pain shrink us, instead, we grow through it.
4) Public leadership and personal lifestyle must remain in sync.
Sustained pressure can get to even the best of leaders.
One of the first and most critical warning signs about our character is if our public leadership and personal lifestyles don't match.
For example, if we teach about prayer and telling others about Jesus, they must have an authentic place in our lives as well. If we challenge others about honesty, integrity and kindness, are those virtues consistent in our lives at home and work as well?
This isn't about perfection, we all understand that's not the goal, in fact, its not possible, but that reality doesn't let us off the hook. With God's help, and grace, we lean in to do our best.
One of the most important principles is that ministry must become close-up and personal on a regular basis. Our leadership can't become all its designed to be if it never leaves the stage, office or boardroom. Life is messy and the best leaders roll up their sleeves and jump in.
Personal engagement in ministry leadership keeps our hearts tender and authentic and helps prevent a dual life, one where the private arena doesn't match the public persona.
5) Faith is essential to bridge the gap between the natural and supernatural.
Now faith is confidence in what we hope for and assurance about what we do not see. Hebrews 11:1
As Christians, the long road of leadership will always encounter moments where our faith is challenged. "Is God with me? Yes, He loves me, but is He with me?" In those moments we either choose faith or attempt to lead from our own power.
And without faith it is impossible to please God, because anyone who comes to him must believe that he exists and that he rewards those who earnestly seek him. Hebrews 11:6
There are a few extraordinary moments of great faith in our lives, but most of our leadership is based on faith in the daily routine, in the mundane, that God is with us in the long middle of our leadership calling.
The long road of leadership requires faith that God listens and answers our prayers. It requires faith that God is moving, He goes before us and never leaves us.
It is the very power of God that that allows the supernatural to invade the natural and bring life to our ministries.
Is your faith in God growing?
6) A disposition of gratitude brings meaning and joy to daily life.
A grateful spirit allows us to see life from a much better perspective. Gratitude for all we have, the loved ones in our lives, and the purpose and talents God placed within us are the foundation of meaning and joy.
It's easy for a leader to become consumed with "more." It's connected to the energy and inner drive God placed within us. There is much good in the idea of more as it relates to the changed lives of people, but people must remain our focus, not the pursuit of more.
There's a thin line between a passion for changed lives and the pursuit of "more," but here's how you can know. When deep meaning and joy begin to fade, the pursuit of more is winning over the purpose of changed lives.
The general pursuit of more can blind our ability to see all that God has given. Remaining grateful for all God has done and is doing substantially increases the level of meaning and joy through the long middle, the decades of leadership to which you give your life.