There are two great dangers in the life of a church leader. Leading from your own power and assuming it's all up to God's power. One leader tends to over-do and under pray. The other tends to over-think and under-do.
We all have a natural bent or bias toward one side or the other. For some the emphasis is slight for others it's significant. The farther toward an extreme the greater the danger.
The great caution is that they are both exhausting and can be very stressful.
Doing too much (usually in over-drive, overachieving)
Doing too little (often behind, under accomplishing)
Eugene Peterson in his book The Contemplative Pastor quotes John Orman who named the twin perils of ministry – "Flurry and Worry" – because flurry dissipates energy and worry constipates it.
Flurry – always on the go, little time for thought, strategy, or deep conversation
Worry – Overthinking, procrastination, and hesitancy in decision-making
Which one is more you? (even a little)
Either way, your soul becomes stressed and even weary.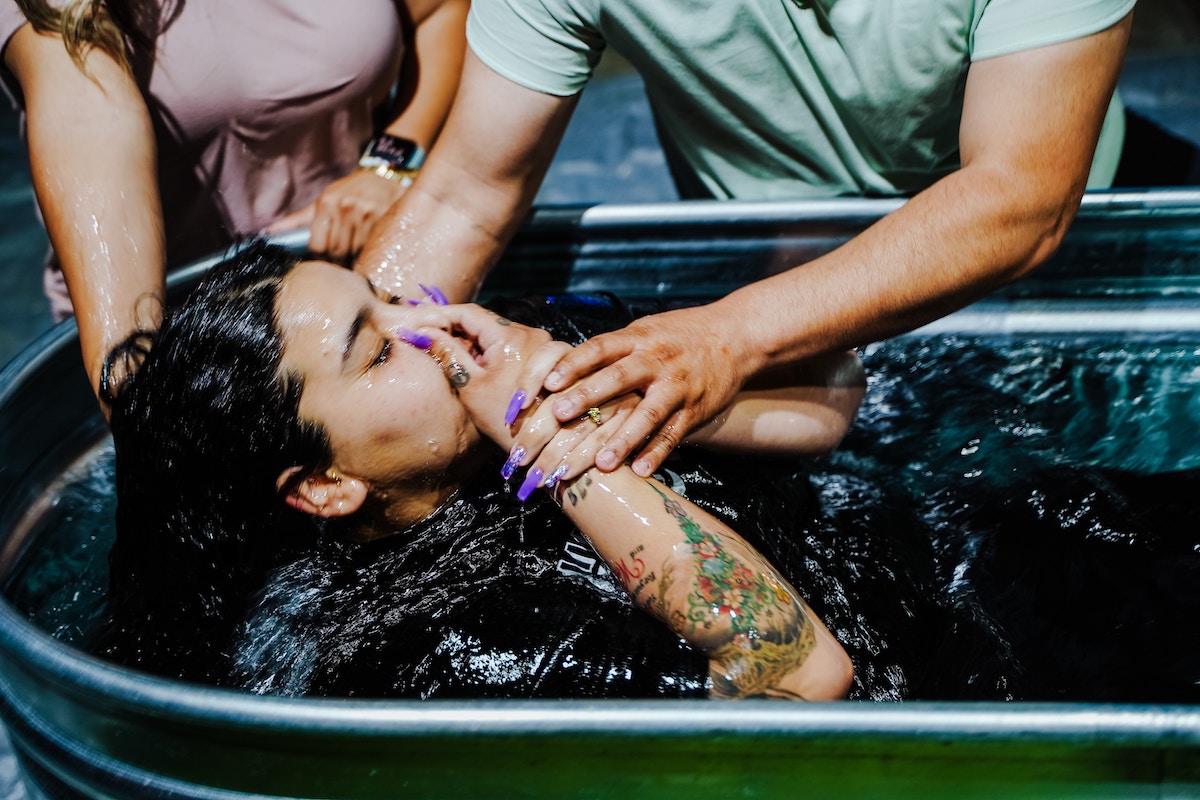 The evidence of leading in sustained weariness and stress is clear – here are several common examples:
Overwhelmed
Under-planned
Indecisive
Irritable in relationships
Fatigued
Lack of clarity in thought
When you lead out of balance, the Holy Spirit's influence within you decreases because you're focused on trying to find your way rather than allowing the Holy Spirit lead the way.
It is the presence and power of the Holy Spirit that helps us experience a balance of the work God wants us to do and the part we can't do on our own.
Jesus made it clear: "I am the vine, you are the branches. If a man remains in me and I in him, he will bear much fruit; apart from me you can do nothing. John 15:5
Strong words indeed.
And Jesus also said: "Peace be with you! As the Father has sent me, I am sending you." And with that he breathed on them and said, "Receive the Holy Spirit." John 20:21-22
4 Clear Outcomes of the Holy Spirit in Your Leadership
1) Power and authority that brings life change                 
Intellectually we know that without God's power our ministry will not amount to much, at least not at an eternal level. Yet, under pressure to make something happen, or the crunch of a calendar, we often run on our own power thinking experience will cover us.
How well does that work for you? It doesn't for me.
God has given you gifts, talent and influence, but He alone has the power to change a life with eternity in mind.
There is a realm of spiritual authority that resides in Heaven, we have access to this authority through the gift of the Holy Spirit. It's not our authority, but we are empowered to use it in alignment with the purpose of God.
This power, this authority, in the name of Jesus results in changed lives far beyond our ability.
We know what it's like to have results that are clearly less than our efforts. The Holy Spirit brings the opposite, results far beyond our ability and efforts. It is absolutely supernatural.
2) Encouragement and peace to steady your soul
Anxiousness and anxiety are commonplace today and leaders are not exempt. Peace can elude us. Our souls seek a steady strength to calm the restlessness within.
I think this is largely due to the obvious uncertainties, division and problems that surround us. When this is combined with normal fears and insecurities, we are left in an anxious state. A low-grade anxiousness, but nonetheless real.
You may be reading this quickly, maybe just scanning. I totally understand. But take thirty seconds to slow down and absorb the next three sentences.
The Holy Spirit is your advocate, comforter, helper, counselor and the One who strengthens you. This is of great encouragement at a soul level, lowering stress and anxiousness. This is yours for the asking, receive it.
In order to consistently communicate that the Church is the hope of the world with Jesus at its center, we must receive the encouragement of the Holy Spirit to keep our hopes equal to the truth of the Gospel.
3) Boldness and courage to speak truth and lead with zeal
Do you have a big and bold personality? Candidly, most leaders don't, but that's not a deficit when we understand and embrace the boldness and courage the Holy Spirit gives us.
In Acts 4 Peter and John were teaching the people, proclaiming in Jesus name the resurrection of the dead. That ticked off the religious leaders and they were thrown in jail.
The next day Annas the high priest and Caiaphas, John, Alexander and others of the high priest's family questioned them asking "by what power or what name did you do this?"
Then Peter speaks with incredible boldness! (Acts 4:8-12) The courage of Peter and John blew their minds.
The religious leaders threatened them again and commanded them not to speak or teach in the name of Jesus … but they did not back down.
This story challenges me. How about you? Where is more boldness needed in your leadership?
(Note: And many who heard the message believed and were saved, and others were healed!)
4) Wisdom and guidance for insight, decisions and solutions  
How often do you face a problem without a good solution? The good news is that the Holy Spirit teaches, reminds, brings guidance, correction, discernment and direction. In short, He gives wisdom.
What we have received is not the spirit of the world, but the Spirit who is from God, so that we may understand what God has freely given us. This is what we speak, not in words taught us by human wisdom but in words taught by the Spirit, explaining spiritual realities with Spirit-taught words.

I Corinthians 2:12-13
The wisdom of God is available to us, if we will ask. James 1:5
How many times have you been in a strategic planning meeting, or writing a message, or in a coaching session and wisdom comes to mind that you know wasn't from you? That's it. As you ask, the Spirit prompts.
God has given us a mind in order to think, but the Holy Spirit provides insight, wisdom and solutions that greatly exceed our human ability.