The Hope of Legacy:
Do you think about the legacy others left for you?
What do you imagine your legacy will be?
Legacy is about making a positive impact that results in the enduring good of others.
There is great hope in the potential of legacy. It can change lives for generations and for eternity.
Every leader leaves a legacy. We all leave our mark on the world; it's up to us what that is.
Each of us is writing that legacy daily. But, you can't write the story of your life and legacy in a day, it takes a lifetime, and intentionality always creates a better story.
Your legacy is not something to stress over; the truth is that some days will be better than others. However, always remember that leaving a legacy is a privilege, perhaps even a responsibility, and we are wise to approach it intentionally and find joy in the process.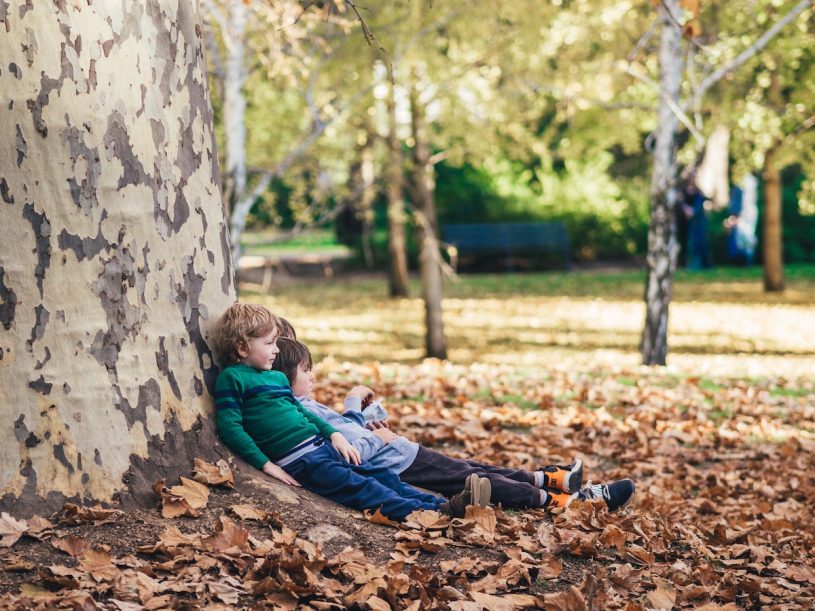 The interesting thing about leaving a legacy of positive impact and enduring good for others is that it's often thought about most by those who are young and those who are old.
Those who are young need direction for their dreams, and those who are getting older must remember it's never too late.
The middle years, the critical ones, are often lived in such a whirlwind of busyness that a legacy can become more of a surprise than one of intentional effort.
It's true that none of us can know all of life's surprises, setbacks, or successes coming our way, but the more intentional we are, the greater the probability of a legacy you desire.
Friends and colleagues have shared with me that they don't think of their life in such a grand way as having a legacy. For them, a simple, quiet, and good life is enough. Merely loving their family, pastoring their church, and being kind to others is their intent.
That is a legacy and a good one.
Legacy isn't about fame; it's about hope.
Legacy isn't so much about size; as in grand or modest, it's about heart and how you touched those God allowed you to love and serve throughout the story of your life and ministry.
However, when God invites you into the privilege of leadership, He may have a larger purpose than you imagined. And as it relates to eternal impact (legacy), you and God partner in that journey, which is a game changer.
The Heart of Legacy
Your calling
Knowing who you are in Christ (your identity) and your calling (your purpose) sets the foundation of your legacy.
Settling your identity and calling with a level of conviction will bring tremendous direction to your legacy.
Before that, the years of your life spent growing and maturing are equally meaningful because those years of personal discovery help create your empathy for others and passion for making a difference.
Your gifts and passion
Your God-given gifts and personal passion help generate focus and energy toward what will eventually be your legacy.
Your gifts and passion make investing in legacy a joy. Living your life toward a legacy isn't a chore to fret over, worrying about mistakes and missteps. Life isn't perfect; in fact, it's messy. But it's amazing what God can do with that!
Leaving a legacy should always be about what you love to do because it's who you are. It's not a to-do list; it's something embedded deep in your heart that results in a life that deeply blesses others.
Your values
Your personal values in life, that short list of what you deem most important, determine your legacy's tone, character, and meaning.
Your core values are like the banks of a river that guide your decisions and how you treat, serve and interact with people.
The Habits of Legacy
Life is highly nuanced, and many factors shape and influence your legacy, such as your childhood, your personality, and, as already mentioned, your gifts and passions.
But over the course of your lifetime, there are three core habits that you can decide to practice, and they will make a significant difference in your legacy.
The prayers you pray.
Nothing strengthens the partnership between you and God or enhances the power of that partnership like prayer.
The quiet, intimate moments you spend with God over the decades of your life have far more to do with your legacy than you may imagine.
Think about the passion of your prayers for your kids, the urgency of your prayers for your church, or the compassion of your prayers for the sick and hurting.
Those prayers change you, impact others and engage the heart of God!
Your prayers engage the supernatural element that transforms a good life of adding value to others into a life that has eternal impact.
The people you love.
God's legacy in our lives, and through our lives, was set in motion through His son Jesus because He loved us so much.
God's love is our model.
The people you love and care about, the people you give generously of yourself to shape the core of your legacy.
Generosity might mean two minutes with a stranger or mentoring a leader for twenty years. Generosity of spirit is about being fully present, sensitive to the Holy Spirit, and intentional about adding value.
Generosity has a great impact on your legacy.
On a more personal note from me to you, take care of yourself, so you can love others more deeply, generously, and from the heart. You can only give what you have, and from a place of healthy margin.
The leaders you develop.
The leaders you develop are the great multiplier of your legacy.
Let's go back to the idea of grand or modest. It's not so much about how many leaders you develop; it is about following God's plan for your purpose and developing as many leaders as is a natural outflow of your ministry.
The important thing is that you are developing leaders.
Developing leaders strengthens your church, increases the scope and reach of your vision, and adds great personal value to their lives.
More and better leaders increase the scope of your legacy and help them live out their own legacy to a greater level as well!
The prayers you pray.
The people you love.
The leaders you develop.
How will you live your life so as to leave the world a little better than you found it and impact lives for generations to come?